Wake Up AM Podcast show # 46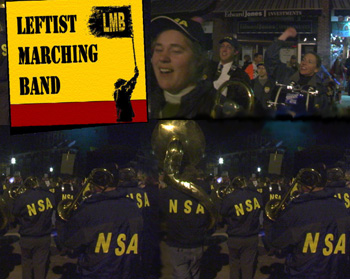 This week:
A LOOK AHEAD TO THE ELECTIONS:
How will things be in the U.S. next Wednesday morning?
Rush Limbaugh vs Michael J. Fox: UNBELIEVABLE
(thanks to Dan Royer of The Rampage Podcast)
AND, The Leftist Marching Band turns our own Halloween
Parade into a pre-election celebration. We have sounds from
the streets of Portsmouth, NH.
Join us for that and a whole lot more as we prepare
ourselves for Tueday's election!
http://wakeupam.libsyn.com/
Listen Now!
(show#46)
The Leftist Marching Band
http://home.webryders.com/lmb/
The Rampage
http://www.therampagepodcast.com/