Wake Up AMerica Podcast show #32











This Week-
-When will the bombing stop? We have a report from Lebanon. They're pissed. Can you say blowback?

-Iraq, remember Iraq? Kathy now has to deal with it on a personal level
-Lieberman swings both ways. Was there ever any doubt? Not to mention he looks like the Dark Lord of the Sith
-Bush's signing statements to be challenged in court?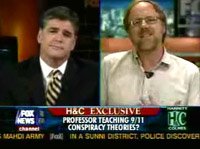 -A Wisconsin Professor/ 911 Truth champion takes on Sean Hannity and kicks butt!
watch the video here

-Kathy, Meg, and Nancy read your emails!
It's another epic episode. Join Us!
http://wakeupam.libsyn.com/
Listen Now!
(show#32)
send feedback to wakeupam@gmail.com!