Religion and Politics, some final thoughts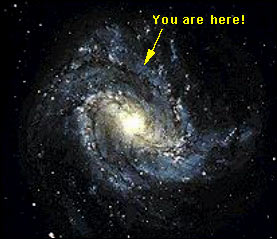 Okay, after 2 podcasts on this subject, emails and rants, my thoughts on this subject have gone from clear to crystal clear. Religion is a personal freedom we all have and that's the way it should be. Everyone should be allowed to express their religious beliefs in any way they choose, with one important exception. Religion is a private affair and should be in the realm of the private individual, or the private organization.
When it comes to public institutions, religion needs to be left at the door. The public institutions of city, state, and nation are the institutions representing everyone. The Supreme Court in the not too distant past affirmed this when they ruled not to allow the display of the Ten Commandments in a public courthouse. Why did they do this? Because the court is for all the people. And believe it or not, not all of us look to the Bible for our source of spiritual inspiration. Courthouses represent the laws. And as much as every Christian or Jew or Muslim, just to name the western religions, might look to their religious doctrine as their personal law book, the U. S. Constitution is the law of the land, not the New Testament, the Old Testament, or the Koran.
The Constitution is the only document that represents all the people. That's the beauty of it. We all go through the door with one thing in common, the U. S. Constitution. The one document that is all of ours AND it protects our personal freedoms at the same time. We all agree to follow it in our public life knowing that it protects our personal individual rights and beliefs as well.
But why can't some respect the rights of all the people and understand that their personal religious preferences have no place in the Public domain? Would you have your religion imposed on people who don't believe in it? When did our concept of personal religious freedom get distorted? When did some start believing they had the right to advocate their personal religious beliefs in the realm of our public institutions. Can't they see that they are denying others their rights by doing so?
God belongs in our various places of worship and our infinitely various hearts.
But our government can only protect our individual beliefs by requiring government be free of embracing any particular religion.
In my opinion religion already has too much influence in government and should be addressed. What do some of our citizens feel when people swear in court on the Bible if they don't believe in the Bible? Is that not imposing religious doctrine on them?
When our President is sworn in he, and maybe someday she, places their hand on the Bible. What does that say to those U. S. citizens who don't believe in the Bible?
It says that the majority of us believe in "this" type of religion and the rest of you just need to deal with it. Is this religious freedom for all? Some people came to this country to escape the Church of England seeking religious freedom to worship as they pleased. If the English government had stayed out of religion there would have been no need to escape. Have we learned nothing?
WARNING: FROM HERE ON I WILL GO ON A LONG OVERDUE TIRADE ABOUT MY HONEST FEELINGS TOWARD RELIGION ON A VERY PERSONAL LEVEL. THE NEED TO DO THIS I ATTRIBUTE TO MANY YEARS OF BEING FORCE FED RELIGIOUS DOCTRINE IN OUR GOVERNMENT, IN OUR MEDIA, IN CONVERSATIONS WITH PEOPLE WHO ASSUME I AGREE WITH THEIR RELIGIOUS BELIEFS BUT HAVE HAD THE COMMON COURTESY TO SPARE THEM THE AGONY THAT THEY UNKNOWINGLY PUT ME THROUGH.
THIS A ONE TIME ONLY NEED TO BLOW OFF STEAM AND I HOPE WHEN I'M DONE I CAN RETURN TO THE PRACTICE OF LEAVING MY PERSONAL RELIGIOUS BELIEFS TO MYSELF, WHERE THEY BELONG. TO READ ON IS TO RISK BEING OFFENDED THE WAY I AM OFFENDED ON A DAILY BASIS WHEN I HAVE TO ENDURE HEARING THE RELIGIOUS DOGMA OF OTHERS. YOU HAVE BEEN WARNED.
Personally, I think organized religions are far to limiting in their doctrine to suit my spiritual tastes. And yet I am forced to endure it more and more in the public shpere. Most of all it needs to stay out of the public schools where education free of doctrine needs to allow our children to make up their own minds about life and the big spiritual questions life asks of them. If parents want to indoctrinate their children and close their minds to the infinite possiblities they might have had to interpret the world the way they uniquely see it, then, go ahead. No one will stop you. But watch out, if they attend a public school they may have the opportunity to see many more points of view and decide in the end that their parents were giving them a narrow view on the world. This is why many in this country have rebelled against religious doctrine. And in particular, because it is by far the most dominant, Christian doctrine.
Some feel that liberals unfairly single out Christians, as their primary target when speaking out on religion. That is because a lot of liberals were indoctrinated in Christianty as children. It is only natural for most of the focus to be on Christianity because the dominant faith is Christianity in this country. I would assume that free thinking people in, say a Muslim country, might express their rebellious feelings in Islamic terms. The point is FOR ME (and I'm empahsizing the FOR ME because I'm not advocating this for anyone but me) to believe in religious doctrine of any kind is to close your mind to an infinte number of other possibilities in favor of one.
In my real, non-podcast life, Nancy and I produce videos. Once, and once only, we made a promotional video for a Christian Academy. I will never forget entering a kindergarten classroom just in time to focus my camera on a group of five year olds, beautiful, innocent children reciting the pledge of allegiance not only to the flag but to the United States of Jesus! Polical and religious indoctrination all at once. These beautiful kids, not even underdstanding the meaning of their words, were entering a narrow minded society and leaving the natural world of reality behind, and I was their to capture the moment.
Once, there were many gods. Gods to explain all the unexplainable events surrounding us in the natural world. As we began to understand more about our world, the number of gods decreased. Today for the most part all religions emphasize one unifying god.
There are many descriptions of this god depending on your personal beliefs or that of the religious group you associate with. I too believe that there is an underlying spiritual unity to the world and I believe that science and free spiritual thinkers will continue discover and gain more insight into the nature of this world we find ourselves in. FOR ME the path to enlightenment, if you want to call it that is to believe in nothing. I prefer to keep an open mind to the possibilities yet to be discovered. The universe is amazing, but how are we possibly able to fully appreciated it when our heads are full of preconceived notions of what is behind it all.
Are we so righteous to think that we have it all figured out? Are we so righteous to think that if there is a god that HE would create us in his image? Because that is what the Bible says. But men, not god wrote the Bible, therefore men not god had the self centered ego to think that their god created them in his image.
We are beings on a small planet on the outer edge of a mediocre galaxy in a universe with an infinite number of more galaxies. Do we really think that we have the capacity to understand it all. No. So until we do, we continue to make up stories that explain it for us in terms we can understand. FOR ME, that is religion. FOR ME, as long as you BELIEVE the world is a certain way, you stop perceiving the world as it is. If there is anything I do believe in, it is this. That those who follow the teachings of others to the point of worshipping the teachers instead of listening to what they had to say, are failing to perceive that we are all like Christ, Mohhamed, Bhudda, and an infinite number of prophets and teachers with the same message. You can look within yourself and others for god. Or you can follow the institutions who pervert these teachings for their own purposes.
END OF TIRADE. I WILL NOW RETURN TO THE WORLD OF PODCASTING AND POLITICS WHERE I WILL KEEP MY MOUTH SHUT ABOUT RELIGION AND FOCUS ON GETTING EVERYONE I POSSIBLY CAN TO THE POLLS TO GET THESE BASTARDS OUT OF OUR WHITE HOUSE AND CONGRESS, STOP THE KILLING, AND ATTEMPT TO CREATE HEAVEN ON EARTH.
ONWARD.
Brian